remainsofmywasteyouth: That paranoid feeling that you've started your period early and are bleeding everywhere and you can't check drives me nuts.
velvetteen-rabbit: u know what's awesome about being a girl? being able to use 'I have my period' as an excuse to almost anything.
pooandboon: why do women's pad ads always have liquid pouring onto them to show how absorbent they are it's blood not like we're peeing on them
successful-at-nothing: I'm gonna become incredibly sporty just so I don't get my period often
So you may know I want to try the NaturalMamma...
tomatogoo: and I think I'll also order some menstrual sponges while I'm at it. Either the natural sea sponge one or the round pink one. Has anybody every tried a menstrual sponge? What are your preferences?
Anonymous asked: so do i walk arond wivout nickers????? am confuse
Anonymous asked: I DID I CANT BBBBBBREEEEEEEAAAAAATHe.
Anonymous asked: im 13 n jst startd ma perod wt do i do ma nose wnt stop bleedin HELP!!!!!!!!!!!!
2 tags
2 tags
sabretoothtigress: A guy on facebook just told me to try and 'think positively' about my period. I restrained myself from reply 'I will disembowel you with a rusty spoon'
2 tags
3 tags
2 tags
soxappeal: this is goiNG TO BE TMI SO PREPARE YOURSELVES BUT I GOT MY PERIOD AND I HAVE LITERALLY NEVER BEEN SO HAPPY TO BLEED IN MY LIFE JFC I'M SO HAPPY I DID A PERIOD DANCE IN THE BATHROOM I WANT TO CRY OF HAPPINESS HAPPPPYYYYY
3 tags
depitation: Fuuuuuck. I forgot I had my menstrual cup in and left it in for 18 hours. Now it's stinky :( Pros of menstrual cups: you forget you're on your period. Cons of menstrual cups: you forget you're on your period.
2 tags
2 tags
going-up-the-country asked: gr8 tumblr
3 tags
2 tags
7 tags
2 tags
MEN
rosewithcoffee: I just realized something hilarious. Isn't it funny that the pre-fix to everything relating to our periods: Menses Menstruating Menopause Is MEN? 
2 tags
Periods... Yeah, they have an app for that.
pillowtalkmpls: I have been doing this period tracker on my phone and it said I was going to get my period today and I got it at exactly 12:45! 45 minutes off! My body and phone are soooo synced!
4 tags
Mooncup impressions: Day One
pulverheks: blah blah blah this post is gonna contain tmi elements blah blah blah Read More
3 tags
6 tags
Tampons? Cups? DIY Pads? What's a Grossed-Out... →
parenting: There's no question about it: motherhood has definitely gotten me in touch with both my DIY and all-natural sides. Since becoming a mom, I've eschewed chemicals in favor of homemade cleaners, attended countless mama-baby yogaclasses, started composting (with the intent to, one day, grow my own organic vegetables), and even sewed a pair of reversible toddler pants. Being a mom has also...
3 tags
My roommate talking to her tampon
Lizzie: "Hey tampon how you doin'... just chilling? ..... Well you're about to be in my vagina so appreciate your last few moments of freedom."
5 tags
4 tags
4 tags
3 tags
5 tags
5 tags
Tampon Review
itsjustaperiod: Okay. This might seem a little weird, but I'd like to talk about tampons. This is about to get insanely personal…. (TMI warning.) Read More
5 tags
hanama: Hey guys! Wanna Design your very own MAXI PAD? here's my design, isn't it neat!!!!!!!!!!!!!!!!!
3 tags
Crimson wave you're never late, but make me...
- my period poem just got it today.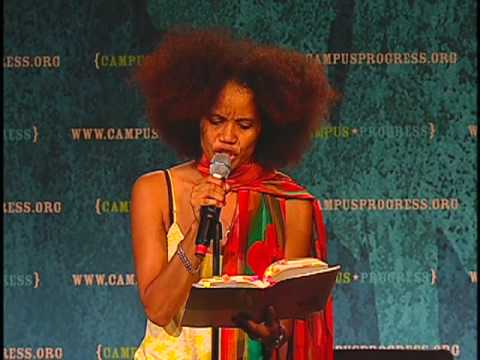 3 tags
3 tags
4 tags
5 tags
4 tags
4 tags
3 tags
3 tags
Happy "I'm not pregnant" week!
spotlessmindsyndrome:
4 tags
4 tags
Dear Period:
Did you really have to come on my birthday? In the middle of Nando's? And then cause me massive cramps for the rest of the day? Really? REALLY?!
2 tags
I hate when it's that time of the month and you...
ash-tree:
4 tags
GUESS WHAT.
Sanitary products have a reduced rate of 5% VAT, which has not been increased in all this VAT increasing madness.
Word of Thanks..
Thanks for reblogging 'My Moon'. I appreciate it. Your blog is a great place for women to vent/share about the goings-on in our wombs. Warmest regards, Nyamz.
3 tags
My 'Moon'...
nyamznyamz: It awakes me! Dares me to scream Its hand thrust deep within my belly Grabbing and twisting at my guts Forcing me to bend over Fall on my knees!                                                        It has me! Whispers in my ear Its five days to freedom dear Then I will stay clear Till your next moon We'll meet again!